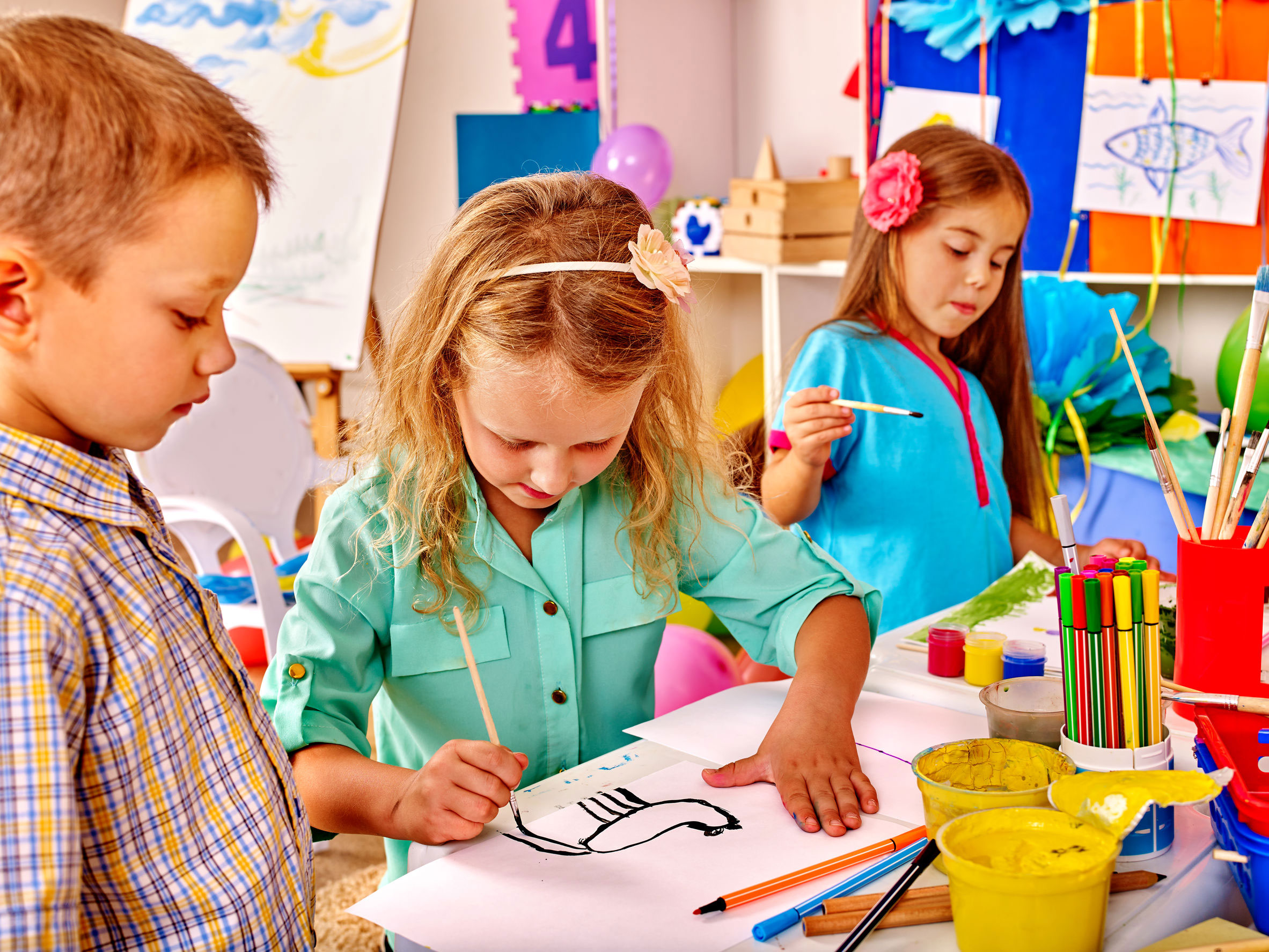 Youth programs include a variety of lessons and activities. Program content and length can be adjusted to meet the needs and interests of the group. Each lesson's objective addresses one or more of the Pennsylvania Standards for Environmental Education and/or Science and Technology. In addition to educational programs the District also holds an annual Poster Contest and the Blair County Envirothon. The poster contest is an early spring event co-sponsored by the Altoona Water Authority and has a new conservation related theme each year.  Winning posters are displayed at the Logan Valley Mall as part of Earth Day Celebrations and cash prizes are awarded. Contact the District to learn more about specific contest details.
The Blair County Envirothon, held each May, challenges high school students in a county-wide competition on aquatic ecology, forestry, soil/land use, wildlife and a current issue which changes annually.  Open to 5-member teams from public and/or private schools, students vie for the chance to represent Blair County at the Pennsylvania Envirothon state event with the potential to go to the National "Canon" Envirothon. Envirothon emphasizes the importance of environmental sensitivity while stressing a need to achieve a social, ecological and economic balance in life.
In-Class Activities
---
Here are a series of in-class activities designed to meet PA Core Standards. These programs are available for your own use within your classroom or by inviting our Conservation Education Specialist to visit your school.
Annual Water Festival
---
The Blair County Conservation District offers its annual Water Festival to all Grade 4 classes in Blair County public and private schools. Water Festival is a hands-on learning program where students experience three to four stations described below. The event prepares students for part of the Environment and Ecology section of the PSSAs.
Meadows, Woodlands, and Wetlands Field Trip
---
The Blair County Conservation District has received funds from Grace to visit their onsite nature preserve and trail to host their Meadows, Woodlands, and Wetlands field trip. Grace will provide bussing from your school to their site in Tyrone, PA. The program will consist of a series of hands-on learning stations targeted for Grades 5-6 and will address PA Academic Standards in Environment and Ecology. Stations will be taught by Conservation District and Grace staff. In addition to bussing, Grace will provide pizza for lunch for field trip attendees.
Envirothon
---
Pennsylvania Envirothon is an annual environmental education competition that combines classroom learning and outdoor activities. This experience showcases human-environment interactions and provide invaluable lessons for understanding ecosystems and our environment.
Envirothon welcomes teams of five high school students (Grades 9-12) to compete in field testing using their knowledge in five topic areas – Soils and Land Use, Aquatic Ecology, Forestry, Wildlife, Current Issues, and an Oral Component.
Seeking Sustainability
---
This workshop will discuss the meaning of sustainability as well as best practices and to seek sustainable living in our local communities.
NatureWorksPark Field Trip
---
Field trips at NatureWorksPark can be scheduled emailing J.T. Bandzuh to schedule your visit. Feel free to suggest program topics related to your current class materials or ask J.T. what seasonal programs are offered.